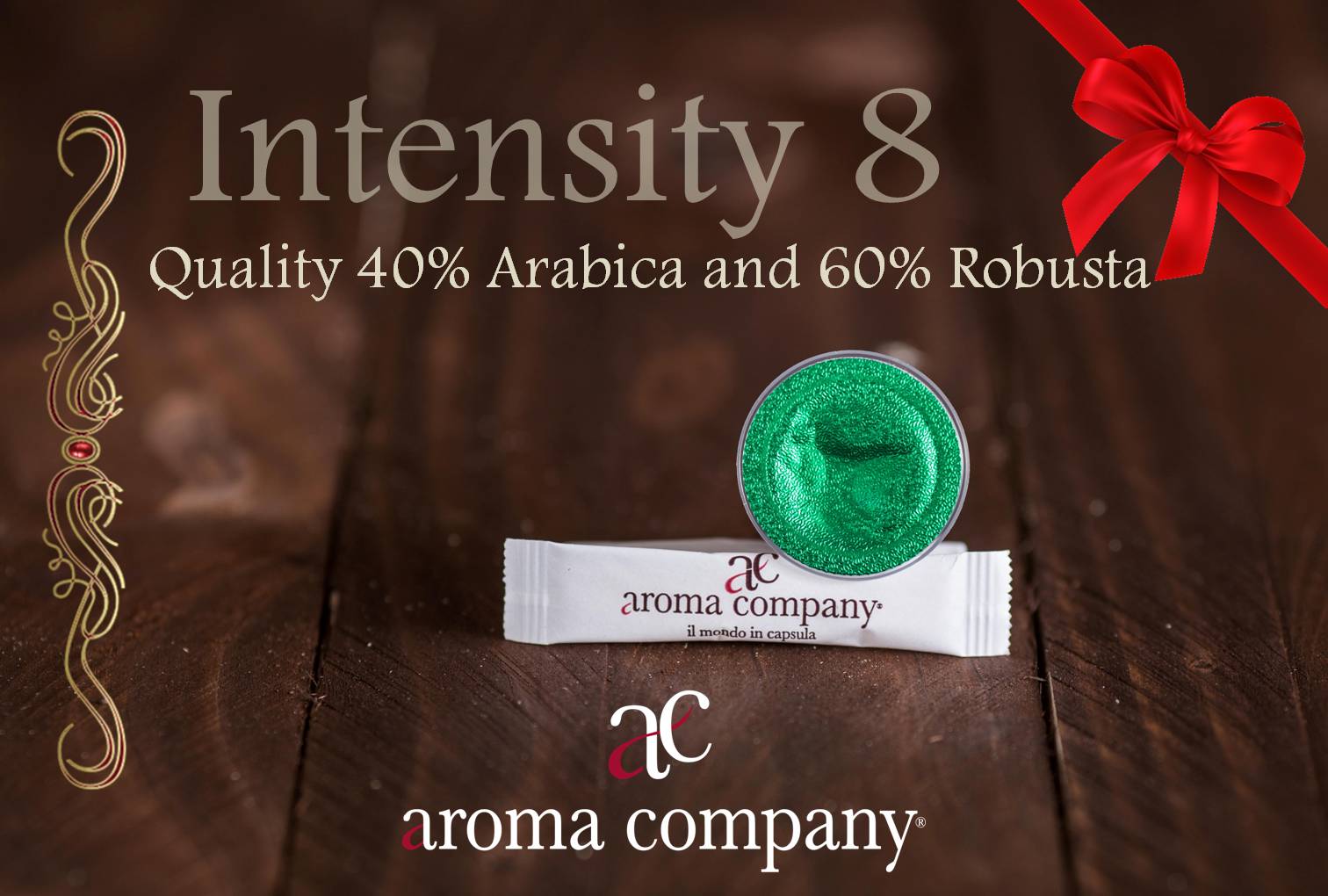 Guatemala Mon Amour
Taste: flavor, creamy, intense and clean, with notes of chocolate and sweets.
Mixture: 40% arabica, 60% robusta

Description: excellent for the body and strength, has an intense flavor that are pleasant notes of toasted with a vigorous and fresh taste. The aftertaste is vibrant and durable. This mixture designed for coffee capsules collects the best of coffee robusta species and soft and aromatic coffee of the Arabica species, gives a flavor intense and clean.
Result in the Cup: In tazzza is very pleasant for the marked presence of cream that is abundant and enhances the body smooth and round.

Number of selected varieties: 6-7

1° Origin: Central America and Guatemala beans of Arabica species of high and medium mountains SHB and HB (strictly hard bean) and HGA (high grown atlantic), WASHED (laundered);
2° Origin: Brazil and Colombia beans of Arabica species WASHED (laundered)-natural;
3° beans Source: tropical Africa: Ethiopia, Uganda and Togo of Arabica and Robusta species of deep sea-WASHED (laundered)-natural dried in the Sun;
4° beans Source: Asia and South East Asia: India, Viet Nam and Indonesia of arabica and robusta species of deep sea-WASHED (laundered)-natural body with intense aromas.

Sensory profile and characteristics:

Toast 9

Caramel 5

sweet 5

fruity 3

chocolate 5

acidity 1

Hazelnut 5

Spice 2

floral 3

peanuts 2

herbal 2

Honey 2

vanilla 3

Appearance in Cup (cream): 5-4-5 quantity-texture-color
Intense aroma: 4-5 aromatic finesse
Tactile sensation: 1-5 body-astringency
Roast: dark, intense-14 mins-forced air cooling
Mg. of caffeine in a Cup: 50-70

The cultivation of coffee was introduced in Guatemala since 1773 and today, after more than three centuries, this tropical country of about 12 million inhabitants, is considered among the best in the world. At the foot of the Cuchumatanes mountains, the highest non-volcanic mountain range in Central America, the florida area suitable for cultivation. The cafes of "Maya", balanced, acid and typically unique aroma.
The Caffè Greco in Rome can rightly claim to be the cafeteria of Goethe, Wagner, Mendelssohn, Liszt and Stendhal, Casanova – almost a collection! Located only a stone's throw from the Spanish steps, the Caffè Greco opened in 1760. When Goethe was traveling in 1786, gustava here his coffee and its atmosphere was an inspiration to many creative spirits ever since.