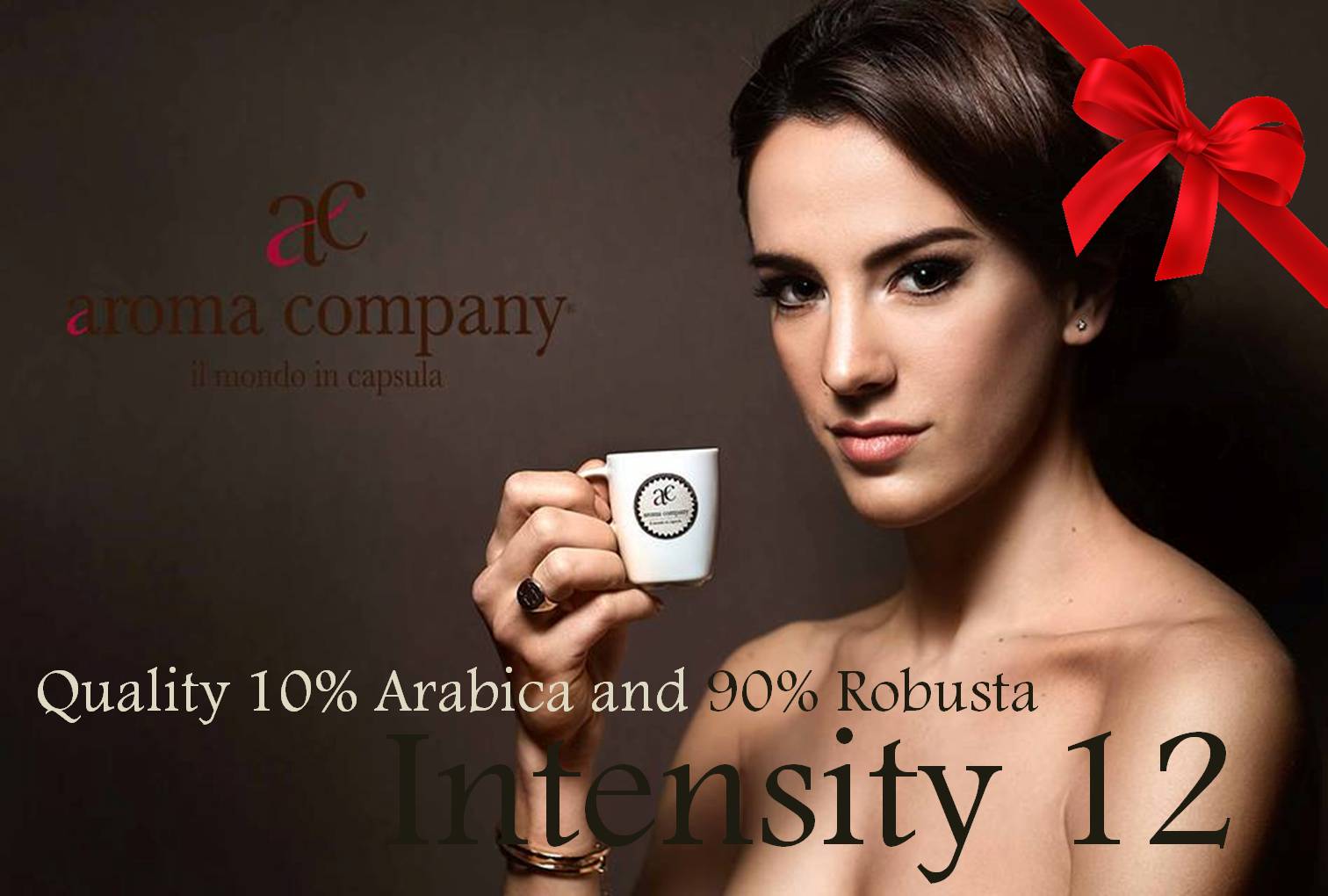 Naples Sun
Taste: flavor, very creamy with hints of chocolate and hazelnut

Mixture: 10% 90% arabica, robusta
Description: this mixture is designed for single-dose coffee capsules, to derive an intense espresso with cream filling and pleasantly dark. The strong aroma and body are its main characteristic combined with pleasant notes of roasting the round chocolate and hazelnut.
Result in the Cup: the result in the Cup is to a very creamy espresso round taste with a lingering aftertaste with chocolate and hazelnut
Number of varieties selected: 4-5

1° Origin: Brazil beans of Arabica and Robusta natural species
2° beans Source: tropical Africa, Uganda, Cameroon and Congo "WASHED Robusta species (washed) and deep-sea NATURAL Sun dried
3° beans Source: Asia and South East Asia, India, Viet Nam, Indonesia, and of Arabica and Robusta species, WASHED and natural, full-bodied wines with intense aroma
4°beans-Source: -
Sensory profile and characteristics:

Toast 10

Caramel 5

sweet 4

fruity 3

chocolate 6

acidity 2

Hazel 7

spices 3

floral 2

peanuts 3

herbal 2

Honey 3

vanilla 3

Appearance in Cup (cream): 5-5-5 quantity-texture-color
Intense aroma: 4-5 aromatic-finesse
Tactile sensation: 1-5 body-astringency
Roast: dark, intense-15-16 minutes-forced air cooling
Mg. of caffeine in a Cup: 70-100
10 ways to reuse the coffee grounds:
If you have imagination and dexterity in the artistic field, you can make a creative recycling coffee grounds, reusing them for example to colour fabrics, as they are able to give you a warm brown tone that gives it an aged effect and can be used for decoupage or just to cover the plywood. Their texture and colour make it a great remedy to camouflage the scratches or small abrasions on the surface of your furniture: just strofinarne a small amount on the affected part and leave, within a short time the sign disappears.

10 ways to reuse coffee grounds:
Ornamental plants, Bonsai are particularly fragile and in need of careful and targeted care. They, being often in little pots, soil nutrient surplus allowing it to grow strong and healthy. If there was a shortage the leaves have withered-looking dark and you can spice it up by joining some ground teaspoon coffee grounds.